---
The Importance of After Care
We know the most important thing to do after getting a tattoo is taking care of it properly and keeping it clean. Anomaly offers our very own all natural products that will help your tattoo heal properly.
---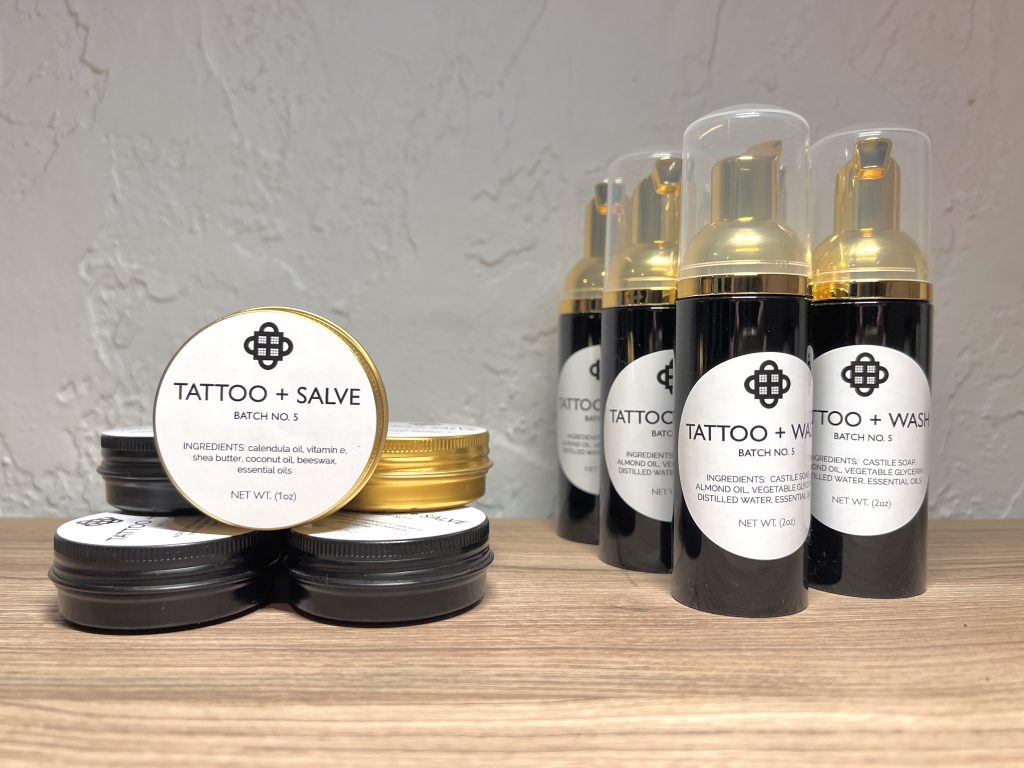 ---
Tattoo Salve
Our all natural organic tattoo salve will not only help speed up the healing process, but also keep your colors bright and skin soft.  Our ingredients include: shea butter, beeswax, coconut oil, calendula oil, vitamin E oil and essential oils. These added oils have the ability to reduce inflammation, antiseptic properties to help kill bacteria and prevent infections. The antioxidant properties repair cells, improving the speed and quality of healing and reduce topical pain. You can continue use of this aftercare product on your tattoos to aide in longevity.
Available in 1 oz jars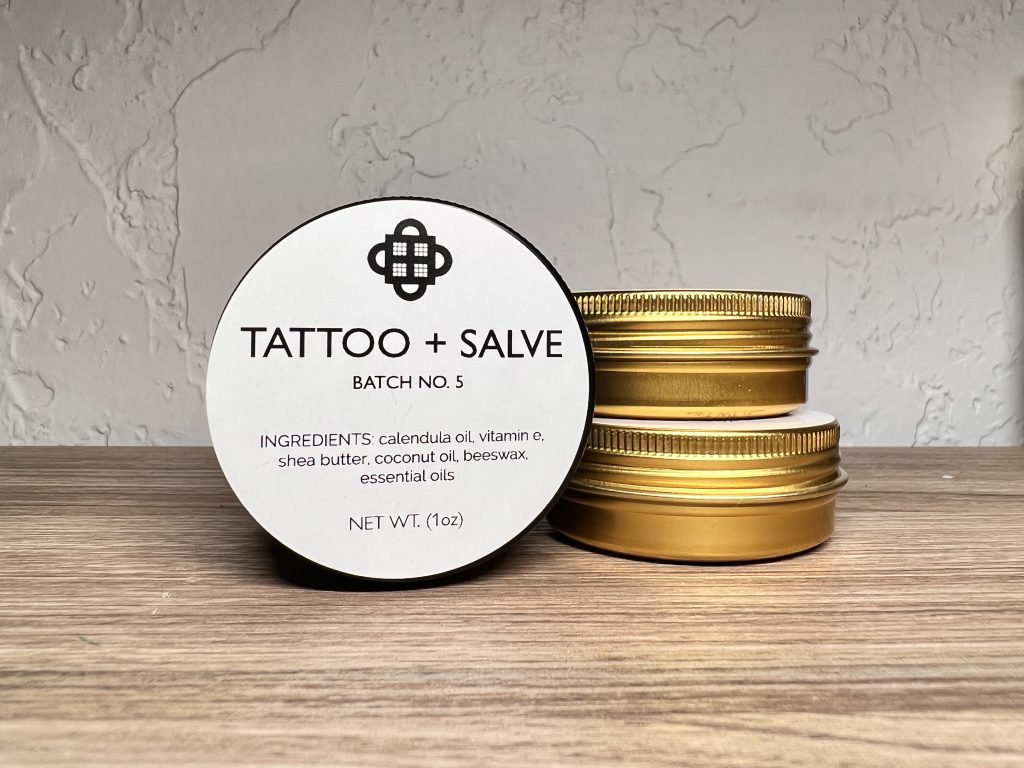 ---
Tattoo Body Wash
The type of soap or body wash used on your tattoo for cleaning during the healing process is extremely important. The ingredients offered in our wash will not only cleanse the new wound appropriately, but have added essential oils that will aide in the healing process as well. Review our salve ingredients for all of the amazing healing properties offered by these oils.
Available in 2 oz foam pumps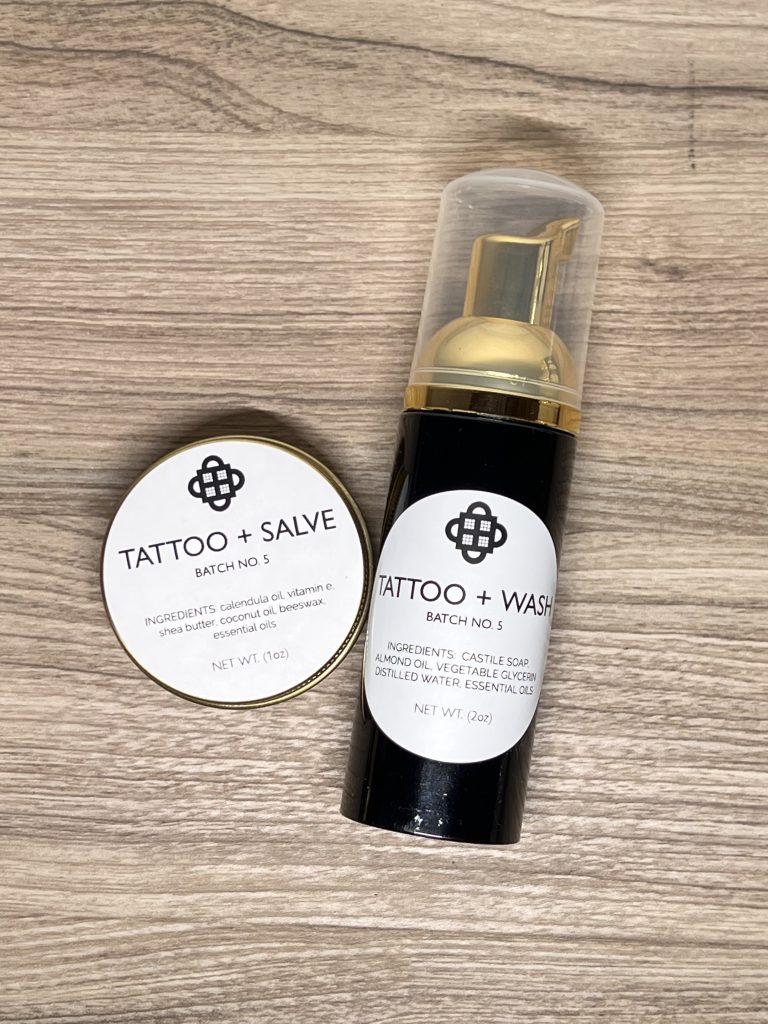 ---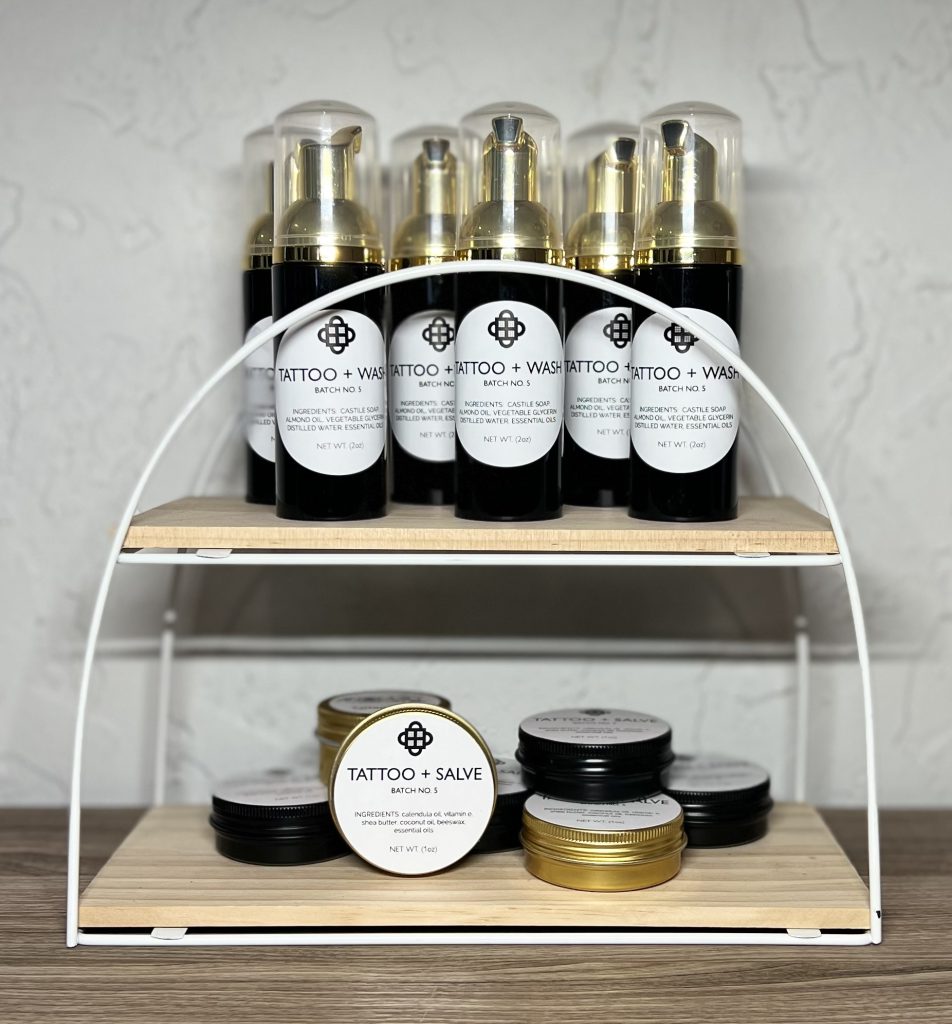 Each after care product retails for $12 or you can buy the bundle of two for $20
---