Dutch artist Vincent Van Gogh's famous painting "starry night" shows stars twinkling in a night sky. His swirling lines gives the illusion that the stars are moving. Follow the steps to draw some stars like he did. Fill the space with them.

Start with a small circle.
Add dashes swirling around it.
---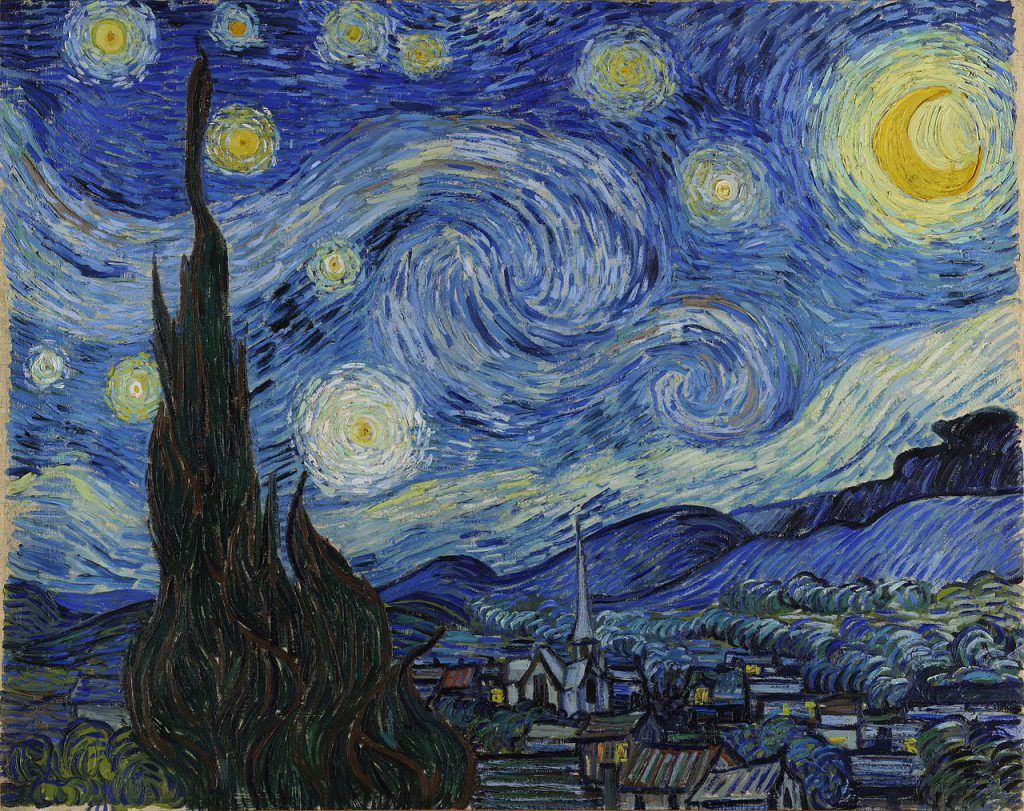 ---